Home
NEW ALBUM OUT NOW! Click this link to listen wherever you listen:
The Life And Times Of A Handyman – Caleb Stine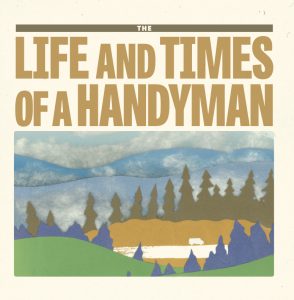 Thursday, October 28, 6:00pm-8:00pm Baltimore, MD
Caleb Stine plays solo and releases the newest album "The Life And Times Of A Handyman' at Andy Nelson's BBQ. The most comfortable of all comfort foods.
11007 York Road Cockeysville, MD 21030
https://andynelsonsbbq.com
Sunday, October 31, 11:00am-2:00pm Baltimore, MD
Join Caleb for brunch and bloody marys around the fire pit at Woodberry Kitchen. Reservations are not necessary, simply order inside and enjoy the hang.
https://www.woodberrykitchen.com
Saturday, November 6, 2021, 11:00am White Hall, MD
Join Caleb at Star Bright Farm for their annual Fall Harvest Festival, Saturday November 6th, from 10:30am to 5:30pm.
This year will have a kids hay bale maze, tours with Farmer Peter, tractor rides, a pumpkin catapult (trebuchet) and a fully stocked barn market for all your seasonal shopping needs. Music will be going on throughout the day and our stage will be graced by Noah Pierre and Caleb Stine. Food will be available on site for purchase from local Baltimore favorites Ekiben. The coffee cart from Park n' Perk will be here for all your caffeine needs, as well as beer and wine from Diamondback Brewing and Boordy Vineyards.
Gates open at 10:30am Kids under 12 are free Leashed dogs welcome
https://www.starbright-farm.com/shop/fall-harvest-festival-saturday-november-6
Sunday, November 7, 6:30pm Baltimore, MD
at Waverly Brewing — 1625-C Union Ave. Baltimore, MD 21211
Caleb Stine Hosts Songwriters In The Round
6:30pm Sunday November 7
$10 suggested donation for traveling acts
Join Caleb Stine as he hosts three travelling songwriters and they get to sharing songs and telling stories.
Featuring Caleb Stine, Ben Lee(Right Hand Son), Jacob Ritter (of the Wilson Springs Hotel), and Graham Stone (Richmond, VA).
https://waverlybrewing.com
Saturday, November 13, 2:00pm Baltimore, MD
Join Caleb and band for 40+ local beers, food trucks and restaurant.…all to benefit "Baltimore's Best Backyard", Patterson Park! What could be better?
Get Tickets ahead of time (I'm told it will sell out)
https://pattersonpark.com/pattersonparkbrewfest
Saturday, November 20, 2:00pm Baltimore, MD
ROUND THE MOUNTAIN 2021
Singin' Rice will be the theme as Laura Wortman, Letitia Van Zandt, Kagey Parish, and Caleb Stine sing their original songs and the songs of the Late Great Tony Rice. Expect another episode in the Round The Mountain cabin-style hoe-down. This event will be in person AND Live Streamed, so you can tune in from your cabin in Madagascar. Tix Here:
https://www.creativealliance.org/events/2021/round-mountain