On March 4, a mural based on the song 'Baltimore' by Caleb Stine and Saleem Heggins was put on display at Penn Station. Painted by students from UB and MICA, the mural offers funky and philosophical interpretations of the city and song. It's on wheels, and is designed to show up in other city locales for the rest of the year. More information is here in a Baltimore Sun article.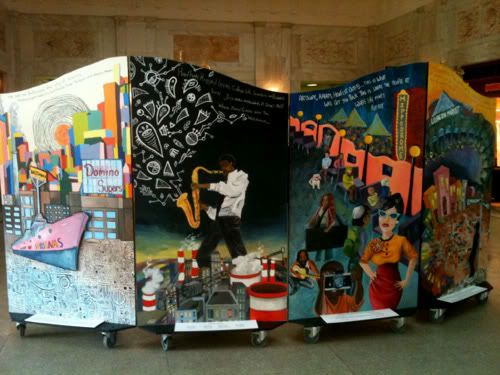 Four panels wide, the mural greets travelers as they enter the train station.
Jazz notes embedded in the pavement, come to life.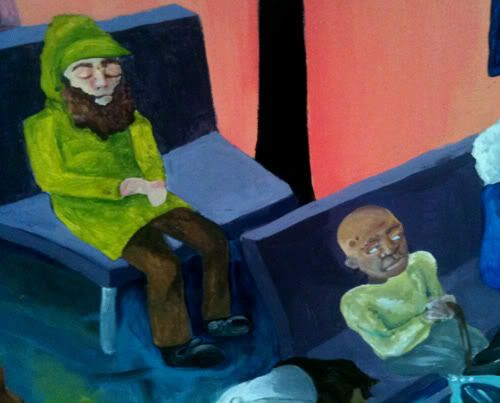 Caleb and Saleem as old men.
Remington Avenue represent!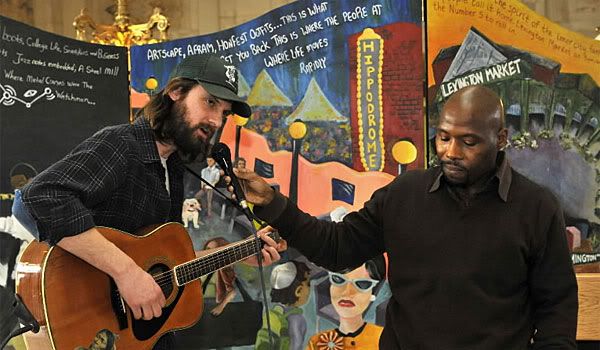 At the dedication ceremony.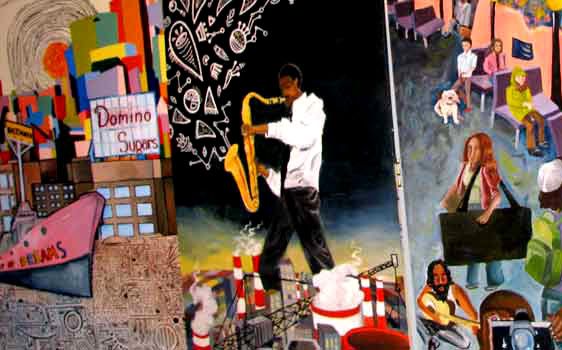 'Baltimore' Mural To Be Unveiled On March 4 At Penn Station
A group of students from The University of Baltimore and MICA teamed together to create a four panel mural based on the song 'Baltimore'.  Caleb and Saleem, originally paired up by WTMD in a song-writing collaboration, released 'Baltimore' in 2008 on their album 'Outgrown These Walls'.  The song is full of rich city imagery, many of which comes to life in the mural, set to be unveiled at Baltimore's Penn Station on March 4, at 2pm.  Caleb and Saleem will perform during the official reception. Further Information Can Be Found Here at MICA's Site. And here's a nice article about the whole project on BmoreMedia.