Home
Upcoming Shows
July 12 and 13 Eugene, Oregon Oregon Country Fair
Caleb plays Sat, July 12 at Shady Grove Stage at 12:00 PM
and Sun, July 13 at Blue Moon Stage at 11:00 AM
————***————-
Saturday, July 26, 2014 7:30pm
Return engagement of Caleb Stine and The Honey Dewdrops at Our Town Theatre
121 Center Street Oakland, MD 21550
Call 301-334-5640 for reservations and pay with cash or check at the door
$12 for adults through 7/25, $17 on 7/26; children 16 and under $5.
Light refreshments provided; beer, wine, and soft drinks available for purchase.
————***————-
*
————***————-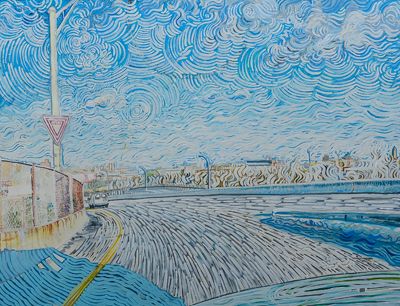 Caleb Stine's 6th Album 'Maybe God Is Lonely Too'
Thoughtfully Written, Lovingly Recorded, Hand Painted, and Letter Pressed,
Get your copy at A Show or write to calebstine@gmail.com for mailing info.
Here's a video for the first track, The Mountain:
The Mountain by Caleb Stine from Allen Moore Films on Vimeo.