On March 4, a mural based on the song 'Baltimore' by Caleb Stine and Saleem Heggins was put on display at Penn Station. Painted by students from UB and MICA, the mural offers funky and philosophical interpretations of the city and song. It's on wheels, and is designed to show up in other city locales for the rest of the year. More information is here in a Baltimore Sun article.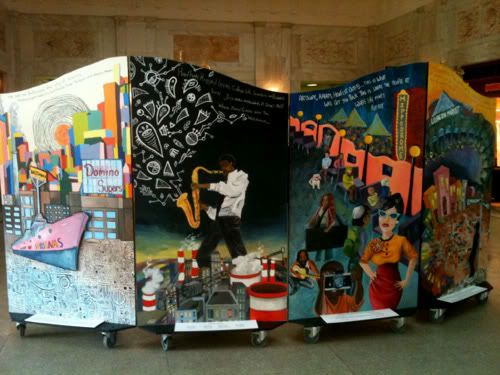 Four panels wide, the mural greets travelers as they enter the train station.
Jazz notes embedded in the pavement, come to life.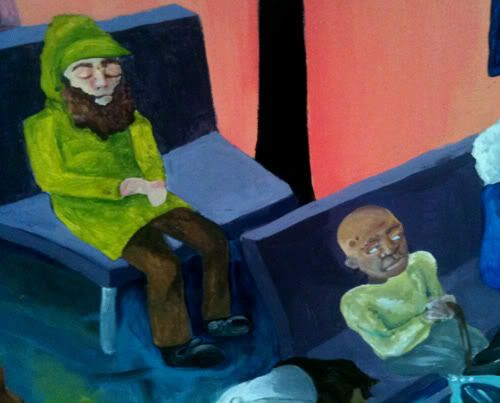 Caleb and Saleem as old men.
Remington Avenue represent!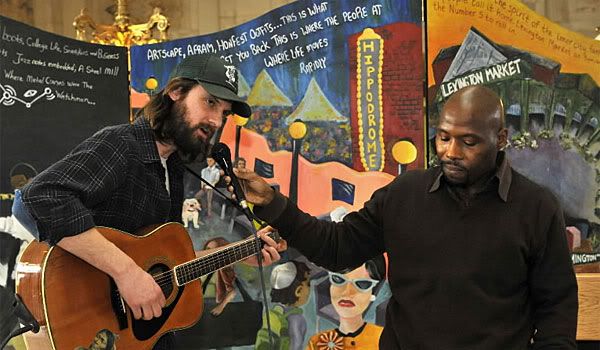 At the dedication ceremony.
Leave a Reply